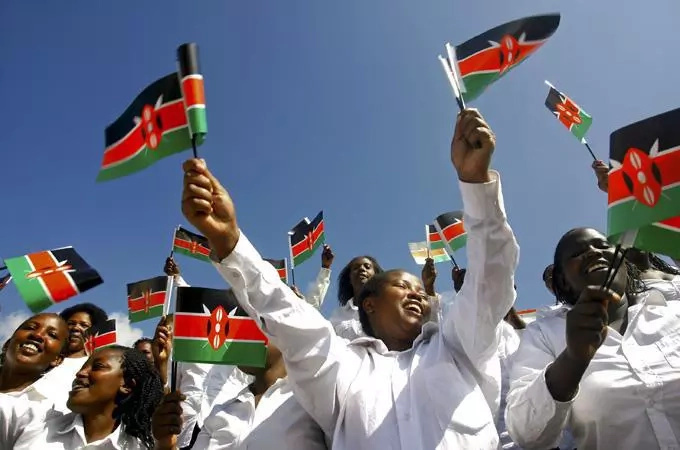 Kenya will be holding its elections this year. As we approach the period, the political atmosphere in the country usually gets highly charged with the various candidates holding meetings and rallies. The business environment has often taken a beating during this period due to the uncertainty that looms. Despite this challenge, there are businesses in the informal sector that can take advantage of this scenario and use it to grow their operations.
Opportunities await those that are involved in the printing and catering businesses. During the campaign period, candidates like to be visible. Posters, flyers, pamphlets, t- shirts and caps are some of the items that they use to push their messages across to a wider audience. Those businesses that are involved in these ventures stand to make attractive profits given the political interest in the various levels of county representation. Also, there will be a number of rallies and meetings that will require the services of caterers who provide tents and chairs as well as food and beverages.
Candidates that are vying for various seats need to have a strategy that addresses the informal economy agenda as these constitute a majority of the voting population. Those that are engaged in the informal economy mainly run micro and small businesses that are considered as a means of trying to escape from the vicious cycle of poverty. It would be a positive move to have this as a strategy in their campaign manifestos for it would appeal to a broader range of the electorate.
The youth are a demographic group that are usually targeted by politicians to gain popularity and help in the running of campaigns. In some cases they are misused to cause chaos and even enlisted to join militia groups. Given the high levels of unemployment among this group, they should demand a better deal from political candidates by way of the latter providing viable solutions that will see them positively engaged in a manner that benefits them.
The down side to elections in the country is the disruption of businesses as we get closer to the election date for it is during this period that most business operations temporarily stall or even shut down. The charged political atmosphere usually comes with tribal connotations that see the displacement of people who are not indigenous to a particular region. The National Cohesion and Integration Commission should come down hard on aspirants that use this sort of political speak as a means of gaining popularity as it is a hindrance to the growth and sustenance of businesses.
The time is way overdue for the electorate to lean towards candidates that advocate for issue-based policies as this is the only way that will ensure the leadership that is voted in works to improve the social and economic environment in the country. Choosing tribal affiliations and outfits is an outdated principle that only serves to divide our nation further. As we vote in the next cycle of leadership, let us choose wisely.
Informal Economy Analyst