Poverty in Africa has for long been a problem that successive governments have grappled with. Different policies have been drafted and implemented to curb this menace with little impact. Most of these have been centred around job creation policies that have not achieved the desired goals. This is due to the short-term implementation programs which do little to change the lives of those that are targeted.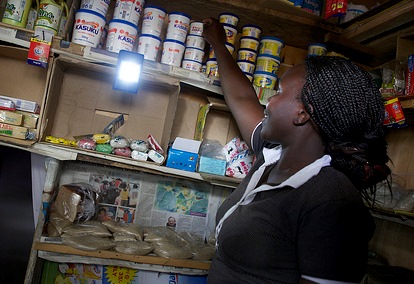 (Source: http://www.povertyactionlab.org/sites/default/files)
In an attempt to earn a living, those that are trapped in the poverty world look towards various avenues to sustaining themselves as well as providing goods and services that are affordable to the communities in which they operate. The high demand for low quality goods that are often not standardised further makes it difficult for them to sophisticate their operations. This demand and supply factor has seen a rapid growth rate in the size of the informal economy.
Considering that micro and small businesses are set up as a means of making money to get by, it comes as no surprise that the Micro Small and Medium Enterprises 2016 Report, a survey by the Kenya National Bureau of Statistics (KNBS) indicates that the three main reasons the operators of unlicensed businesses establish businesses were due to the lack of another alternative (23.8 per cent), pursuit of better income (23.5 per cent) and a preference for self-employment (13.1 per cent).
Due to the fact that most of these businesses are haphazardly set up, amongst other factors, a vast majority of these businesses have a short life span. The survey noted that 2.2 million small businesses shut down within the last five years. This is 46.3% of the total number of informal businesses. A substantial number of people who establish these sorts of ventures do so without prior knowledge of the fields that they get into with the main objective of starting the business being self-sustenance.
The lack of proper business operational structures as well as insufficient sources of finances to upscale accentuates this problem. As per the survey, the main source of capital for both licenced and unlicensed micro, small and medium enterprises (MSMEs) was through personal and family financing which accounted for 76.3% of these businesses. Access to capital to further grow their businesses is a big obstacle for small businesses. Most of them do not possess business plans due to the random way in which they are established. As mentioned earlier, the absence of internal business structures such as the unavailability of financial records makes it difficult for financial lenders to calculate their level of risk and are hence often turned away.
Policy makers need to dig deeper so as to come up with viable and long-lasting solutions to reduce the rampant poverty levels. A good place to start would be by looking into ways in which they can strengthen informal businesses for they are at the heart of the ecosystem of poor communities. Programs that target these sorts of businesses should focus on building their capacity in the areas of business and financial skills in a way that fosters their long term growth and development.
litualex@gmail.com
Informal Economy Analyst