Understanding China's Poverty Eradication Model
The international poverty line of purchasing power parity (PPP) stands at USD 1.90 per day. Based on this parameter, from 1981 to 2013, China lifted 850 million people out of poverty, with the percentage of people living in extreme poverty falling from 88% to 1.85%. The country has also contributed to over 70% of the poverty reduced across the world, which also makes it the country with the most people lifted out of poverty in the world. These were some of the gains that were presented to the Expert Panel on the Implementation of the Third UN Decade for the Eradication of Poverty (2018-2027) in Addis Ababa in April 2018 by the International Poverty Reduction Center in China (IPRCC).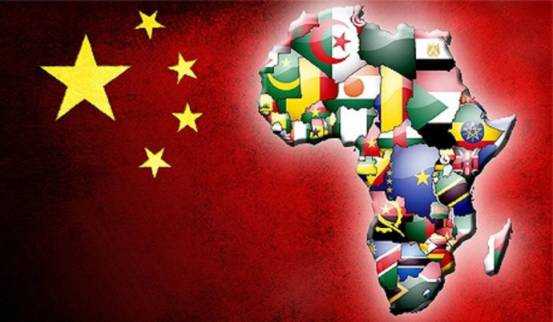 (Image source: https://www.chinausfocus.com)
According to the World Bank, more than half of the world's extreme poor live in Sub-Saharan Africa. The number of poor in the region increased by 9 million, with 413 million people living on less than US$1.90 a day in 2015, more than all the other regions combined. If the trend continues, it is projected that by 2030, nearly 9 out of 10 extreme poor will be in Sub-Saharan Africa. In a bid to counter this downward trend, there is a leaf that countries in Sub-Saharan Africa can borrow from the Chinese poverty eradication agenda.
The establishment of the institutional framework by China that facilitated their upward trajectory in their poverty eradication agenda was a key contributor to this success. This framework comprises seven robust institutional systems that oversee this process. These include a registration system, a policy system, an investment system, an assistance system, a social mobilization system, an all-around supervision system and an assessment system.
Despite setting up clear poverty reduction goals, China also established a database and registered poor households. To this end, the country currently has poverty data of its populace that is specific to each person, household and village; a first in the world. By doing so, the government was better placed to get a clearer picture of  poverty distribution, causes and reduction requirements of the population for the efficient targeting of interventions.
The nation has made notable contributions towards tackling global poverty, which include policies and measures that focus on fostering partnerships with developing countries. One such contribution is the forgiving of governmental zero-interest loans that matured at the end of 2015, owned by the relevant developing countries. Another is the setting up of the Assistance Fund for South-South Cooperation with an initial pledge of 2 billion dollars to support developing countries in implementing the 2030 Agenda for Sustainable Development.
(Image source: https://moderndiplomacy.eu)
Further, within the next five years, China plans to enhance its interaction with developing countries by instituting 100 poverty reduction programs, 100 agricultural cooperation projects, 100 trade promotion programs and 100 environmental protection and climate change programs. The plan also includes the construction of 100 hospitals and clinics, as well as 100 schools and vocational training centers. This comes alongside the provision of 120,000 opportunities and 150,000 scholarships for citizens of developing countries to receive training and education in China.
This is an opportunity for developing nations to leverage. As aforementioned, the levels of extreme poverty in Sub-Saharan Africa will only be exacerbated if the current government policies are not adjusted to better engage and accommodate the less fortunate.
litualex@gmail.com
Informal Economy Analyst