The past decade has been characterised by the gradual growth of informal businesses in the sub Saharan region. A global research-policy network, Women in Informal Employment: Globalizing and Organizing (WIEGO), states that regional estimates of the size of the informal sector provide a useful overview, but they hide the diversity that exists within a region.
In Sub-Saharan Africa for example, informal employment tends to account for a smaller share of non-agricultural employment in southern Africa (33 per cent in South Africa and 44 per cent in Namibia) relative to countries in other sub-regions (82 per cent in Mali and 76 per cent in Tanzania). Some of the factors that have accelerated this growth include the rapid rate of urbanisation, a decrease in the number of formal employment opportunities as well as increased rates of poverty.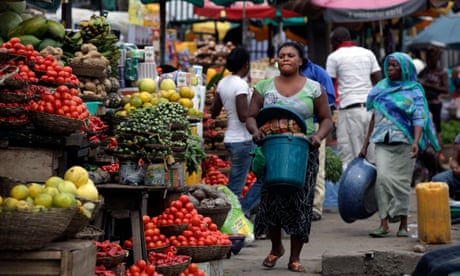 (Source: https://i.guim.co.uk)
While it may be argued that informal businesses provide a source of living for many families that would have otherwise been struggling to get by, the jobs that exist therein are poor quality ones. This is due to the fact that jobs in this sector of the economy do not offer any health or terminal benefits, as most operate on a wage-based model. Also, the conditions under which most operate are not conducive for the generation of business opportunities that may enable them to scale. For those that are involved in manual labour, a vast majority are exposed to highly risky environments as they do not have the requisite protective gear that would help them avoid work related injuries. Another common factor of businesses in the sector is their low level of productivity.
Policy makers have suggested various interventions for the sector that would see the improvement of informal businesses in a way that increases their incomes and offers some sort of decency to the lives of those engaged in businesses in the sector. One of the proposals that has been put forward is that of formalising informal businesses. It is often seen as a positive intervention from the perspective that it would not only make these enterprises more profitable, but also increase the tax base of a government, given the expansive nature of the sector.
One of the reasons that discourage informal businesses from formalising is the cost that comes with formalisation. Once they are formal, businesses are required to obtain certain licences as well as adhere to health and safety standards, all of which have a higher price tag than the cess fees that they are accustomed to paying. This aspect would naturally require such businesses to factor in these costs to their goods and services. An increase in pricing generally means that they would lose out on a certain percentage of their clientele who were accustomed to the lower prices.
Furthermore, given that the clientele of these enterprises mainly consists of low income households, the reality of a reduction in their base support system due to an increase in pricing makes the formalisation narrative a hard sell. A conundrum exists in the sense that on one hand, these businesses would like to grow to become more profitable entities while at the same time wanting to maintain their existing customer base. On the other hand, most of them would prefer to remain under the radar of the authorities in a way that minimises the taxes that they would have to pay and extra costs that accompany formalisation.
As it stands, most informal businesses are yet to be convinced that they will benefit from formalizing. When selling the formalisation narrative, policy makers and authorities need to better articulate the benefits that come with formalisation for informal businesses. This should be accompanied with interventions that enhance their business management capabilities, skills upgrading as well as increased access to finance as a precursor to formalization.
Informal Economy Analyst.