The report "Women and Men in the Informal Economy" by the International Labour Organization (ILO) states that informal employment is the main source of employment in Africa, accounting for 85.8 percent of all employment, or 71.9 percent, excluding agriculture. Further, their research points out that 92.4 percent of all economic units in Africa are informal. An even more staggering statistic from the report is that 97.9 percent of the agricultural sector on the continent is informal.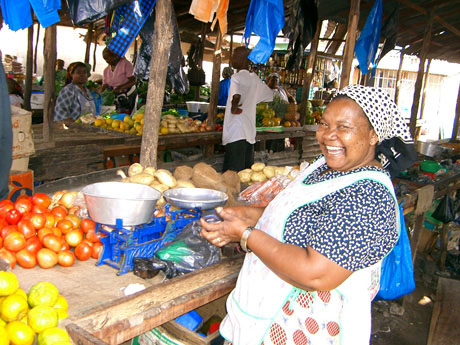 (Image source: https://www.redpepper.org.uk)
The growth in the size of the informal economy should send a signal to policy makers that therein lies an untapped opportunity in as far as reaping mutual economic benefits. By this, I mean that due to the fact that in Kenya this sector of the economy contributes about 83% of employment demographic outside agriculture and yet only accounts for about 30% of the country's GDP. This indicates that there is a gap that could be exploited. Some of the factors that inform this scenario revolve around issues such as the low levels of productivity as well as profitability in the sector. On the other hand, there has been an increased push to try and unlock issues that the sector grapples with such as access to finance, which has been a key factor that inhibits them from scaling their operations.
In an effort to make informal businesses profitable entities that can increasingly feed into formal business value chains as well as reduce their high-risk profile to financial institutions that they approach for credit, there are a couple of points that need to be taken into mind. The first and foremost is that of ensuring that small businesses develop the internal structures that can be used to measure their operations. These include proper financial records through book keeping which involves maintaining well structured and up to date records of accounts and financial transactions. This will enable them to not only be in a better position when applying for credit, but also ensure that they absorb these funds for purposes that will help them to scale up.
On the issue of productivity, beyond access to finance are factors such as the level of skills and access to markets. In most cases, businesses in the sector are set up not as a first option but as a last resort and a means of survival. A good example is that of businesses that are set by people who cannot access the shrinking formal employment opportunities and thus pursue the option of setting up a business in an attempt to cater for their expenses. Such entrepreneurs usually do not posses the skills required to venture into the various business fields that they find themselves in. It is not surprising that most of these entities close shop within two to three years of operation.
Access to markets is a hindrance to the productivity of some informal businesses in the sense that it limits the output of their goods in instances where ready markets are not available. In the case of small scale farmers, a lack of markets for their produce makes them scale back on their production due to their inability to absorb the shock that comes from losses from wasted produce. Most opt to take the route of subsistence farming. Linked to this is the fact that most have to grapple with inadequate storage facilities that could mitigate such losses.
It is therefore prudent and timely for policy makers to implement a strategy that addresses the issue of informality as a priority. This will not only enable governments to comfortably widen their revenue source while, but also improve the livelihoods of people who are struggling to make a living.
litualex@gmail.com
Informal Economy Analyst.